8th September 2018Bangalore
Framer Hands-on prototyping workshop @ Bengaluru
Lets build a Smart Framer Prototype that learns from user interactions
Workshop Full Pass
Expires 8th September 2018
About The Event
Get ready for the first-ever hands on Framer workshop in India. Here's an exciting agenda planned on the 8th of September at Zeta HQ.
Please Note
Framer has officially announced its launch of FramerX which will be rolled out starting August 1st 2018. FramerX is completely new tool and has very little to do with the current version of Framer. While FramerX is a completely developer focused tool, Framer is by far the most versatile tool for designers to prototype custom interactions and test any logic. Learn more here.
Why Framer
Framer is a library that makes front end development very simple. Though this library cannot be used for building websites itself, it can pretty much be used to mock up everything possible on your browser.
This means you can create real applications that can be intereacted with on your portfolio instead of limited access prototypes. You can prototype with maps, real data and custom logic among many others which is not possible in any other tool available today. Here are some examples from the community and myself.
Maps using Real Uber data
Fully functional custom calulator
Video scrubbing prototype ( Optimized for Safari )
Anton Kartashov's dribbble page
Space Girl Animation by Melissa Cameron
Who is this for?
This workshop is for designers with no programming background. We'll start from basics of programming, learn the basics of framer and start building our prototype and logic from scratch.
What will you learn?
We will start by learning the fundamentals of applied programming. Instead of talking about theory we'll build as we learn, making it super fun.

Do you want to reward your users for answering right questions? Do you want to stop and ask a question answered wrongly again after a few attempts? Or maybe you want to cheat and offer points for even giving wrong answers. Bottom line, anything is possible and you will be able to write your this logic. Take home a prototype you can play with!
What will you need?
Framer Studio is a mac only tool so you will need a macbook with any configuration for this workshop. Framer Studio is paid tool with a subscription fee of $15/mo but for this workshop we can work with the 15-day trial. You can then decide if you would like to purchase the tool. For windows users - Unfortunately framer studio is for mac only. If you still wish to use framer, you can learn how to use the framer library without the Design tab on your browser for free. I can help you confirgure framer library after the workshop if it interests you. But you will need a macbook for this workshop.
Prototype we will build with Framer
This prototype runs on an iframe and iframes are not very performant on mobile. If you are unable to see this prototype, please visit this link https://framer.cloud/deLKj to try out the prototype.
Organizers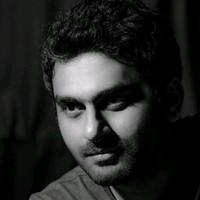 Ex-Housing, Ex-Zeta, Teaching at framermastery.com

Heading Design at Zeta, Ex-Housing, Ex-Zoho